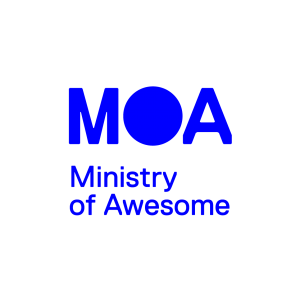 Launch Club is Ministry of Awesome's Startup Activation programme tailored for early-stage entrepreneurs who want to spend focused time developing their venture and defining their pathway to success.
The programme is heavily interactive with each workshop led by sector experts on key business topics.
Having a grip on your success metrics is key to running a successful business operation.
Our experienced accountant will show you which metrics to track to understand a company's performance in real time. Then we will look at the legal set up of your young business reviewing issues such as intellectual property, company ownership, licensing, and customer agreements.
In the second half of this session, we will concentrate on your very next steps and how to build accountability into your growth process. We will also look at developing strategic partnerships and how to effectively communicate your elevator pitch and build powerful networks.
Kris Morrison: Kris is a Partner at Parry Field Lawyers and leads corporate, technology, and startup advisory team at Parry Field Lawyers. He is an expert in business structuring and IP law.Kris acts for a number of not for profits, charities and social enterprises. assisting with a range of issues including drafting of constitutions, trust deeds and operational rules, incorporation, charitable registration and schedule 32 applications.
Anthony Rohan: Anthony is a Chartered Accountant and has worked in CA firms since 2000 and now is the Director of Fairground Accounting. He has been involved with a wide range of community-led initiatives including co-founding a youth charity in Christchurch and sitting as a Trustee on various NFP boards.
Marian Johnson: Marian is Ministry of Awesome's Chief Awesome Officer. She is an experienced business strategy and growth leader having bootstrapped at local tech startups as well as exercised the executional power and resource of multinationals like Universal Entertainment and Discovery Networks. She has a passion for creativity and the beautiful optimism of this innovative 21st Century.
DATE AND TIME
Thu 29 November 2018, 5:30 PM – 7:30 PM
LOCATION