Commencing 25 October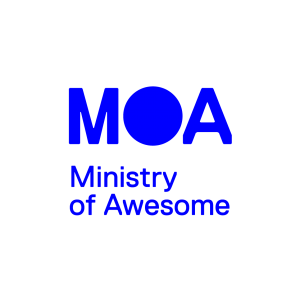 Dates/Time and Where
Thu, 25/10/2018, 5:30 PM – Thu, 29/11/2018, 7:30 PM – Where? Kahukara Building, Ara Institute of Canterbury, Moorhouse Avenue, Christchurch
Launch Club is Ministry of Awesome's Startup Activation programme tailored for early-stage entrepreneurs who want to spend focused time developing their venture and defining their pathway to success.
The programme will include:
Six 2-hour training workshops
                     and
4 x 30-minute mentoring sessions with the Ministry of Awesome's Startup Activator
Programme Structure
Vision and Customer Discovery
This first session focuses first on gaining clarity around the 'why' of your venture.  We will focus on developing your startup's 'Vision', 'Mission', and your long-term goals.   Then, for the second half of our session, we will work on identifying the market need and your potential customers.  You will learn the process of customer discovery, how to identify your early adopters, and defining an impactful value proposition.
Thursday 25th October 2018
Prototyping and Validation
This session takes a critical look at your product or service, explores your pricing and business model, then shows you how to quickly test your product with potential customers and optimise until you have traction. You will understand how to use prototyping to validate your product with your customers and what to do with their feedback in order to ensure your product meets a robust customer need.
Thursday 1st November 2018
 Business Model & Pricing
In this session, we're going to explore different types of business models and how each can be the key to building a sustainable enterprise.  You will through the lean business canvas and work through various business models to see which creates the best outcomes. You will then apply the detail – estimating the size of your market, what pricing might apply, what percentage of the market you might gain.  Finally, you will validate these assumptions.
Thursday 8th November 2018
Marketing
Intelligent marketing drives growth.    In this session, we will look at how to develop a brand and support it with impactful storytelling.  We will look at how to develop an overarching marketing strategy and review some tactics that will execute that strategy.    You will gain a solid introduction to various marketing channels, tools, and techniques that can help you build awareness of your venture with your target customers.
Thursday 15th November 2018
Sales
Developing and maintaining a successful sales pipeline will be your single biggest challenge as an entrepreneur. In this interactive workshop,  participants will be introduced to various sales strategies, techniques, and the importance of developing a robust sales pipeline. This session will help in developing an understanding of the sales process and will teach you how to powerfully communicate your venture's value proposition in order to achieve traction.
 Thursday 22nd November 2018
Success metrics, legal foundations, and next steps.
Having a grip on your success metrics is key to running a successful business operation.
Our experienced accountant will show you which metrics to track to understand a company's performance in real time.  Then we will look at the legal set up of your young business reviewing issues such as intellectual property, company ownership, licensing, and customer agreements.
In the second half of this session, we will concentrate on your very next steps and how to build accountability into your growth process.  We will also look at developing strategic partnerships and how to effectively communicate your elevator pitch and build powerful networks.
Thursday 29th November 2018 – Book now https://www.eventbrite.co.nz/e/launch-club-startup-activation-programme-tickets-50627229406