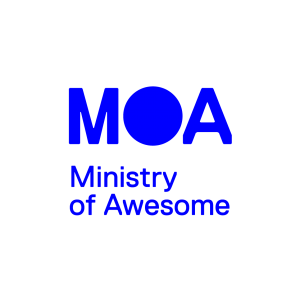 The 2nd annual Christchurch and Canterbury Innovation Ecosystem Breakfast  is now scheduled for 2 November, 7-9AM, at MoA's new location in the Kahukura Building off Moorhouse Ave.  Please make sure you grab yourself a registration now via the Eventbrite page which is located 
here
.
What's the secret to high-growth startup success?
If you're deep in the startup grind or mid-growth slump, you'll find the inspiration, the network, and the support you need right here at this FREE breakfast event.
From rocking the global aerospace industry to helping Facebook run better ad platforms, we've collected some truly inspirational Cantabrian entrepreneurs together to tell their Christchurch startup story and share their recipes for success. Then – it's over to you with the opportunity to actively engage and network with our truly awesome innovation ecosystem who are all there to help you.
Whether you're looking for investment options or business support, our support teams are here to help you succeed. If you're not already engaged with this network and you are an innovator, entrepreneur, or startup with high growth potential, this event is absolutely for you.
Don't let your entrepreneurial journey be a lonely one – get in quick and grab a ticket before they're sold out!
Here's how the morning will run:
7.00am – Registration opens for a 7.10am start.
7.10am- Welcome address from Joanna Norris, CEO, ChristchurchNZ
7.20am- Intro to panelists and ecosystem, Q&A begins
7.50am- Break out for networking with service providers and support teams
9.00am- Finish
About our speakers & panelists.
Joanna Norris – CEO – ChristchurchNZ
Glenn Bull, CEO, Skilitics 
Paul Bingham, co-Founder, Shuttlerock
Mark Rocket, Founder, Kea Aerospace
Emily Heazlewood – Romer
Kaila Colbin – co-Founder – Boma
Krissy Sadler-Bridge, NZ Marketing Manager – MYOB