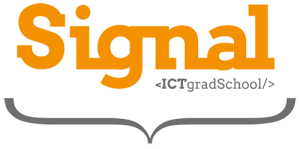 SIGNAL is hosting a Showcase Celebration and networking event for the Industry Experience Grant recipients, host organisations and stakeholders, please see the information below about the event, and feel free to ask if you have any questions.
Who? SIGNAL Shift students completing their Industry Experience Grant/project and their mentors as presenters. There will be a varied audience to hear the stories, including the incoming SHIFT cohort and a range of Christchurch businesses and academics. The SIGNAL students and their respective host organisations:
Harry – RCG Creations (Dev)
Felicia – Airways Corporation (Testing/Dev)
Sakinah – Orbica (Dev)
What? A celebration and showcase of what the students have done in the SHIFT programme and in particular as part of their Industry Experience Grant opportunity. For the students, a short (10 min) presentation that highlights their project (within the bounds of any commercial confidentiality) and in particular what they got out of it personally. From the students, we will hear useful things about is how their aspirations changed (or didn't) during the SHIFT programme, the learning/development that they have had personally. For mentors, a very short (5 mins) few words on the value of having the student as part of your team for the Industry Experience Grant, what you learnt during the programme and the impact on your team/business.
Why? To promote future students to companies, to enthuse the sector about new talent, to share experiences and to build engagement for SIGNAL for the next SHIFT