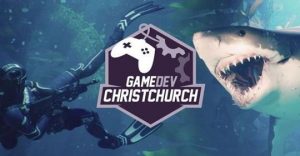 What we're about
We are a collection of Game Developers from industry, students, enthusiasts, and hobbyists who meet to discuss all facets of Game Development. We meet monthly and for now its pretty low-key.
Check us out on:
Web: https://chch.gamedev.co.nz
Facebook: https://fb.me/CHCHGameDev
Twitter: @CHCHGameDev (https://twitter.com/CHCHGameDev)
Discord: https://discord.gg/68YqqFZ
And help support our meetup on Patreon
https://www.patreon.com/CHCHGameDev
—–
6:15 PM – KICK OFF
Welcome to the Christchurch Game Developers Meetup with news from around New Zealand.
6:30 PM – Unbalanced Balancing – Benjamin Maher
Feeling unbalanced? Good! Join Benjamin as he talks through all the weird, wonderful and interesting ways you can use difficulty as a tool in your game design.
Benjamin is an experienced Game Designer and Programmer who has worked in the Game Industry for the past 8 years on a number of titles including The Good Dinosaur: Dino Crossing & Toy Story: Rex's Bubble Bounce from PIXAR, and various Club Penguin Titles. He is currently a Game Designer with CerebralFix.
Check out CerebralFix:
Web: https://cerebralfix.com
Facebook: https://www.facebook.com/Cerebralfix/
Twitter: https://twitter.com/CerebralFix
7:30 PM – Pizza and Networking
Bring along your games to show and get feedback!
—–
A HUGE Thank You to our Patreon supporters for making the meetups possible.