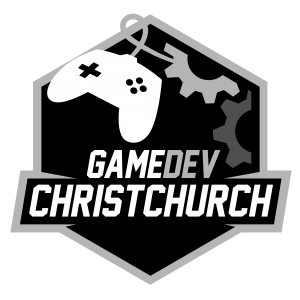 Welcome to the November Game Developers Meetup!
Come along and join us to chat game dev with our special guest speaker, Ian Shephard from Cloudfire Studios, creators of Starport Delta!
Don't forget to check us out at:
Twitter: https://twitter.com/CHCHGameDev
Facebook: https://fb.me/CHCHGameDev
Discord: https://discord.gg/68YqqFZ
And help support the meetup on Patreon
https://www.patreon.com/CHCHGameDev
6:15 PM – KICK OFF
Welcome to the Christchurch Game Developers Meetup with news from around New Zealand.
6:30 PM – More Eyeballs
Unlike a few years ago, it is now more important than ever to make sure you start exposing people to your game early, and on multiple fronts. Gone are the days where getting your game on Steam guarantees high sales.
How early do you need to be looking into getting exposure?
The answer to this is NOW, no matter what stage of development you are at.
So how do you ensure you get the eyes you need on your game?
After being involved in EGX (PAX Europe) and a number of NZ based Armageddons, Ian will walk you through the best way to get eyeballs on what you are doing, and the general expenses you can expect from the different methods all the way from zero cost to paid promotion.
With 15 years experience in programming, art and music production, a post-graduate diploma in post-production visual effects under his belt and experience on short films and published games, he spends most of his days splitting his work between two game studios, Cloudfire Studios and Primeval Games.
Check out Cloudfire:
Steam: https://store.steampowered.com/app/888130/Starport_Delta/ https://store.steampowered.com/developer/cloudfire-studios
Website: https://www.cloudfirestudios.com https://starportdelta.com
Twitter: @CloudfireGames – https://twitter.com/CloudfireGames
Facebook: https://fb.me/StarportDelta https://fb.me/CloudfireStudios
Instagram: https://www.instagram.com/StarportDelta/ https://www.instagram.com/CloudfireStudios/
7:30 PM – Pizza and Networking
Bring along your games to show and get feedback!
A HUGE Thank You to our Patreon supporters for making the meetups possible.