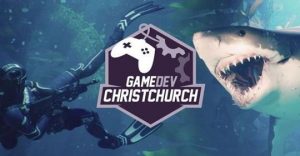 Welcome to the February Game Developers Meetup, the first one of 2019!
Come along and join us to chat game dev, and be a part of the awards for the Christchurch-produced Global Game Jam games!
Demo Night:
Bring along the game(s) you are working on and get great feedback from fellow developers. We will have a number of desks and power setup.
Get in touch if you would like to demo something or if you require any extra hardware.
Don't forget to check us out at:
Website: https://chch.gamedev.co.nz/
Twitter: https://twitter.com/CHCHGameDev
Facebook: https://fb.me/CHCHGameDev
Discord: https://discord.gg/68YqqFZ
And help support the meetup on Patreon:
https://www.patreon.com/CHCHGameDev