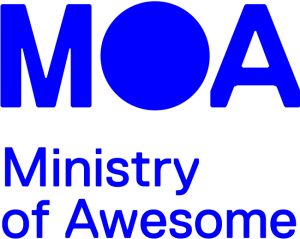 Coffee & Jam is Christchurch's longest running weekly meet up for entrepreneurial-minded people. It's a great place to see ordinary people doing extraordinary things, be inspired, network, and share in an innovative space.
This week's speakers are:
Johanna van Aalst – SheEO

SheEo is a global community of women who have created a new economic ecosystem for women in business to flourish. Johanna's role is to support the growth and development of the SheEO movement in Canterbury, by running events, public speaking engagements and promoting the opportunity for women-led businesses to gain access to a network of funds and the support of radically generous women. SheEO is a global initiative designed to radically transform the way we finance, support, and celebrate female entrepreneurs who are creating new mindsets, new models and new solutions that are benefiting humanity.
Bridget Unsworth – New Zealand Venture Investment Fund
Bridget Unsworth, Investment Director at New Zealand Venture Investment Fund, the governments' early stage investment vehicle. After working in private equity in London, Bridget returned to New Zealand and started working at NZVIF where she is responsible for overseeing the Seed Co-Investment Fund including the pre-investment diligence, post investment monitoring and fund performance. Bridget will be talking about how to raise capital, where to raise capital from and common mistakes made when raising capital.
More information coming soon.
Coffee and Jam is your opportunity to meet new people in the Christchurch entrepreneurial ecosystem and indulge in a little bit of free coffee, jam and fresh bakery bread.
If you have an idea you'd like to pitch get in touch with Milena at milena@ministryofawesome.com