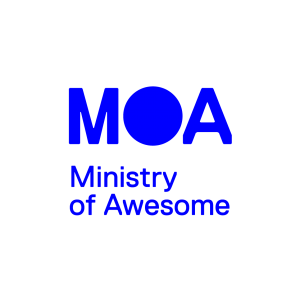 Coffee & Jam is Christchurch's longest running weekly meet up for entrepreneurial-minded people. It's a great place to see ordinary people doing extraordinary things, be inspired, network, and share in an innovative space.
Today's speakers:
1 – Bradley Meredith & Nathan Taylor // Allgoods
Bradley and Nathan are Co-Founders of AllGoods, a new app and website where Kiwi's can buy and sell for free. After graduating from the University of Canterbury (Linguistics and Mechatronics respectively) and experiencing the high standards of overseas e-commerce, they were inspired to create a modern marketplace for New Zealand. Brad and Nathan will be talking about where this inspiration came from, mistakes and challenges they faced as a start-up along the way, and also what the future holds for the young company.
2 – Susan Goodfellow // Left Field Innovation
Susan is the Co-Founder of Leftfield Innovation Ltd, a social enterprise focusing on shifting the dial on land use in NZ through the creation of high value agri-food products from sustainably grown
ingredients for consumers that care. After a decade of urban and environmental design based in Asia, Susan returned to NZ and joined the South Island's largest irrigation scheme, Central Plains
Water Ltd. As the GM Environment, Susan lead the consenting and farmer engagement programme, which resulted in a record level of farmer investment. With water secured, Susan left CPWL to focus on developing sustainable land use options for growers. Susan will be talking about why new business models are needed, funding challenges and what success could look like for NZ.
Coffee and Jam is your opportunity to meet new people in the Christchurch entrepreneurial ecosystem and indulge in a little bit of free coffee, jam and fresh bakery bread.
If you have an idea you'd like to pitch get in touch with Milena at milena@ministryofawesome.com