Coffee & Jam is Christchurch's longest running weekly meet up for entrepreneurial-minded people. It's a great place to see ordinary people doing extraordinary things, be inspired, network, and share in an innovative space.
Today's speakers:
Coingrid's CEO and Co-founder Chai Kim-
who will share with us his journey in building New Zealand's first digital currency exchange – Coingrid.
Chai Kim is the CEO of Coingrid, a cryptocurrency company based in Christchurch. He graduated Law School at the University of Canterbury and is currently practising commercial law. Chai along with co-founding team, Adam Curtin and Catherine Chu, will be speaking about how Coingrid aims to simplify the trading of cryptocurrency.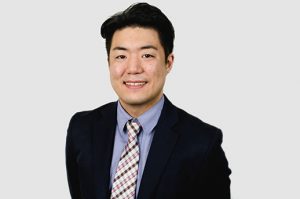 2. FOODSTARTER competition – a life-changing opportunity for 1 very lucky food and beverage entrepreneur. Sponsored by NewWorld, ChristchurchNZ, Blinc Innovation, FoodSouth, Stuff, and Strategy Creative, FoodStarter is a game changer for Canterbury's food and beverage entrepreneurs.