If you are not participating in the digital part of a buyer's journey you are increasingly invisible. This is especially true for firms selling hi-tech products and services.
This workshop will help you be more visible online, and employ digital tactics to attract, nurture and convert sales leads. You can achieve a more efficient sales process, freeing up your sales team to focus more on closing and less on lead generation.
The workshop is designed for sales and marketing leaders from New Zealand Hi-Tech companies, with responsibility for generating sales leads.
You will learn how to:
Describe inbound marketing principles and demonstrate how to apply them to sales and marketing.
Differentiate core technology options for implementing inbound marketing.
Create an inbound marketing plan focussed on generating sales leads.
List content ideas that are relevant to your buyer persona.
Measure the ROI of inbound marketing.
The workshop will include:
Best practice resources on aligning digital activities with your sales and marketing strategy, and an introduction to the digital marketing approach.
A discussion on the digital marketing technology stack.
Using an inbound marketing plan template to identify opportunities in your marketing and sales to become more inbound.
Case study discussions on the things you need to get right to achieve lead generation goals.
Content and discussion on how to measure success (key metrics, tools for gathering and reporting).
About Concentrate:
Concentrate is a global digital award-winning marketing agency that works with New Zealand's best technology companies to generate qualified sales leads. From strategic marketing advice to lead generation services, Concentrate has been working with technology tall poppies since 2003 to help improve the efficiency of their sales process.
Concentrate is a Platinum Partner of HubSpot and New Zealand's first Certified HubSpot Trainer.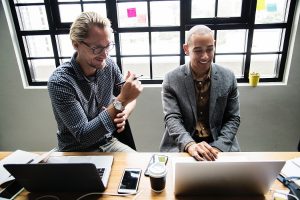 Register ..https://insights.concentrate.co.nz/burn-your-brochures-august-2018