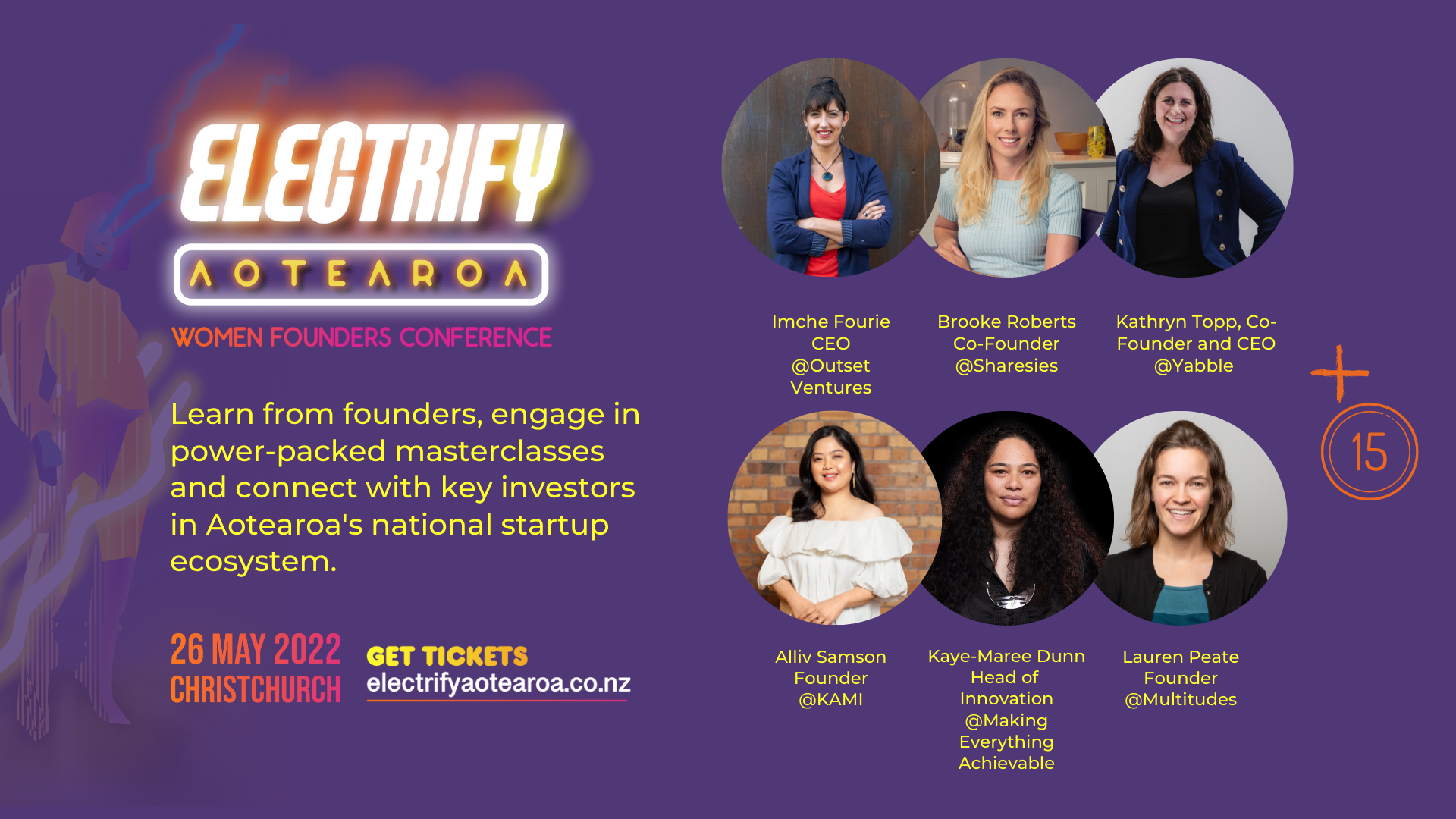 Calling all aspiring and early-stage startup founders to register! The Ministry of Awesome together with Blackbird Ventures is hosting an in-person women founders conference on 26 May 2022. NZ's fastest-growing venture-backed startups along with key investors and leaders will be there to meet and inspire you, and to help you take your idea to the next level!
Limited tickets left so make sure you save your seat now!
Visit www.electrifyaotearoa.co.nz to find out more about speakers, masterclasses and event itinerary.
26 May 2022 | Isaac Theatre Royal Register now!