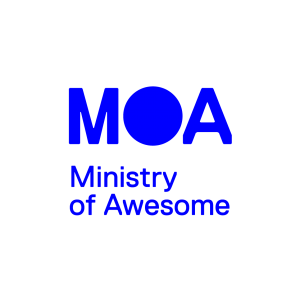 1. James Nikitine – Manaia Productions
James is a French / British marine social scientist and digital communications expert, originally from the Geneva region. Specialised in marine science communications, he has worked as a consultant globally for nearly a decade. He developed projects conveying key issues of high seas governance, plastic pollution, climate change impacts on the ocean, deep reef research and ocean risk. He is the co-founder and CEO of Manaia Productions, a strategic communications and film production agency specialized in marine science. James has worked for several years as project manager and producer with IUCN, WWF and Pew Bertarelli Ocean Legacy, and now serves as Media Advisor for the UN Decade of Ocean Science for sustainable Development with IOC/UNESCO. He is a member of IUCN's World Commission on Protected Areas and an active contributor to its marine young professionals task force. He lives in New Zealand and is a Fellow with the Edmund Hillary Fellowship.
2. Rupert Deans – Platter
Rupert Deans is an Augmented Reality pioneer and founder of Plattar.
He is an accomplished digital entrepreneur and has been working on the frontline of immersive technology solutions for more than 15 years. A serial entrepreneur, he has extensive experience developing and growing of leading-edge tech ventures.
Rupert grew up with dyslexia as a child and relied on visualisation to learn, understand and engage with the world. This lead him to create on of NZ's first digital agencies: One Fat Sheep. The defining moment was when Rupert's team created the "World's First Augmented Reality 3D Zombies Shooter on a Pizza Box" that became a viral marketing sensation in 2010! Off the back of this, Rupert was captivated by the enormous potential of Augmented Reality (AR) to solve practical problems and set out to create a tool that would enable anyone to build their own AR experiences He formed Plattar, and in April 2016 he successfully raised A$1.1 million in a seed funding round led by News Corp. Since then Plattar has gone on to established a blue chip client base in Australia, New Zealand and the US including Fortune 500 and ASX 100 companies and is leading the world in creating AR/MR/XR Product Experiences.
Platter's international clients include News Corp, SAAB, Fisher and Paykel, Nespresso, Unilever, Swisse, Vicinity Centres, Snooze, Carlton United Brewery, Foodstuffs, Flight Centre, Bakers Delight and La Marzocco.
Coffee and Jam is your opportunity to meet new people in the Christchurch entrepreneurial ecosystem and indulge in a little bit of free coffee, jam and fresh bakery bread.
If you have an idea you'd like to pitch get in touch with Milena at milena@ministryofawesome.com