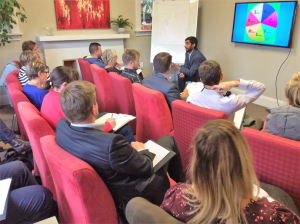 If you truly want to have financial freedom in your life, than you should attend. Most of us are on a path of financial stress and frustration, despite our best efforts. This seminar is packed with highly specialised information on financial freedom, and is a life changing experience for those desiring to better their financial life. It will dispel many of the myths around creating financial freedom, and you will leave with a specific understanding of what financial freedom is for you, as well as a detailed step by step strategy to for attaining it.
Topics covered include what is financial freedom, what is the difference between the road to financial frustration and the road to financial freedom, why you keep falling short of your financial goals and what can you do to change your direction, how to use money management to grow your business or income, as well as a number hidden keys to financial success.
Special rates apply, contact us at the below details for more information.
Email: admin@expand-consulting.com
Contact Sridhar Krishnamurti 021 674 248